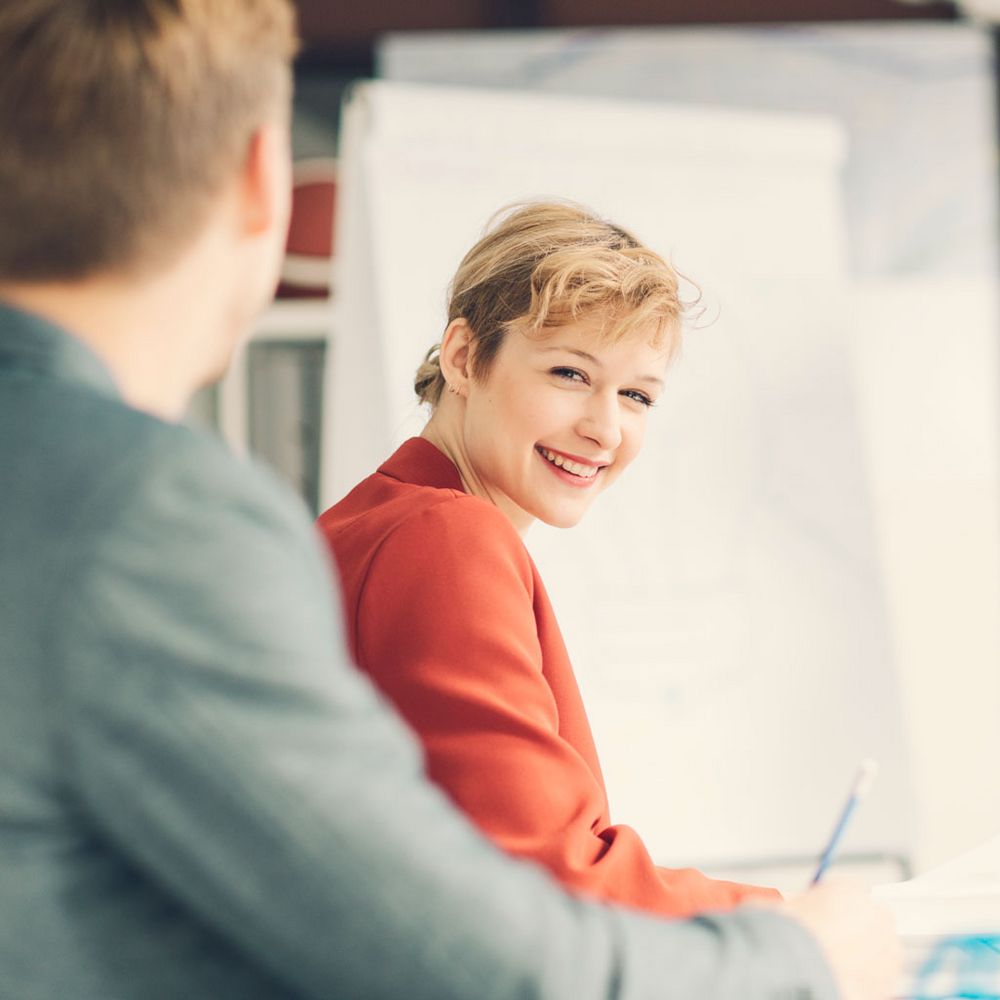 company training
at inlingua Memmingen
Language courses for your employees
Do your employees need to use foreign languages confidently and fluently in everyday office life? Do they need to communicate with business customers worldwide and confidently negotiate international contracts?
inlingua Memmingen has offered company courses for all language and communication tasks for more than 40 years. In individual training, in group courses or seminars, your employees will learn how to use a foreign language correctly in many different situations: telephone conferences, sales pitches, correspondence, presentations and lectures.
Together, we analyse your need, and determine the level of knowledge and the language goals of your employees. You will receive an individual training concept, which is tailored to your requirements.
The inlingua company package:
Individual training, company group training or seminars for closed groups
Professional learning material with work books and listening exercises
Extensive personal supervision before, during and after the language training
Participation certificate and final test with the accompanying evaluation
Company courses for all living languages from Arabic to Chinese
Tailor-made content for all levels, learning levels (A1-C1) and communication tasks
Preparation for international examinations
Language courses for management employees, case workers and secretaries
Training in various business fields such as marketing, customer care, IT; controlling, consulting, property, personnel development, purchasing etc.
We would love to make you an individual offer.
Contact us:
Pierre André
pierre.andre@inlingua-ulm.de
08331 9847575
As an alternative you can also use our contact-sheet.